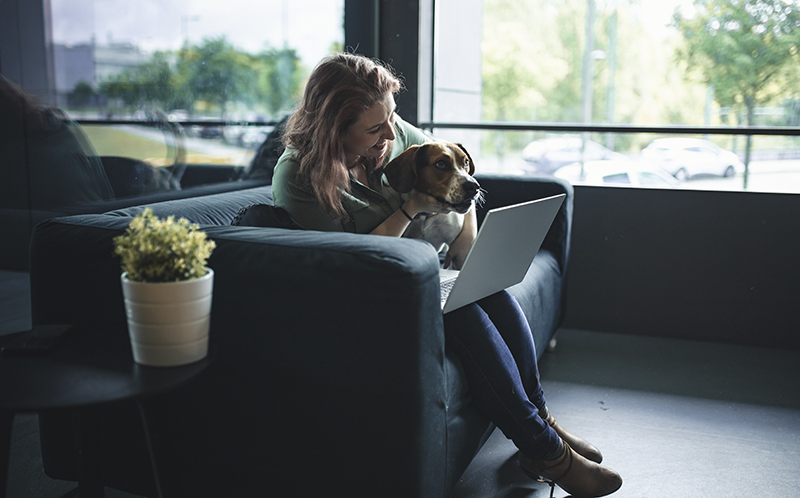 Joana Recharte (Barkyn): "We can only see the advantages of bringing our dogs to work with us"
Joana Recharte is the People & Culture Manager of Barkyn, a company which offers personalised planning for healthy nutrition as well as 24h veterinary assistance for dogs. Barkyn is the first company in Spain to offer paternity leave to employees who get a pet. This measure is based on the conviction that a pet is another member of the family and – depending on its company –  it has a need for a certain adaptation period at its new home. In this interview we speak with Joana, who explains the company's approach towards People Management.
You are the first company in Spain to offer paid leave to employees who adopt or buy a pet. Do you feel pioneers in this aspect? Do you think more companies will follow your example?
We're proud to be pioneers and we hope to inspire others to follow because we can only see the advantages of bringing our dogs to work with us. In fact, our dogs were our true inspiration for this policy. We wanted to break the status quo of having a pet and not having the time to nurture them. In many ways, this policy was an extension of who we, individually, are and the things we wanted for ourselves: a great life together with our dogs.
Do you allow your workers to go to the office with their pet? Would you recommend that this practice be extended to other companies?
Yes and yes! Everyone can bring their dog to work and we encourage our team to do so from day one. Dogs can play a big part in someone's onboarding and team integration. We definitely have a positive experience and we recommend it to any company that gathers the right conditions to make it happen.
What does it take to activate this type of dynamic in a company?
This was a very natural decision for us as a team, but we've learned along the way that there are 5 golden rules to make the most of this experience:
 Everyone needs to be comfortable with the presence of a dog.
There needs to be access to water, toys and space for the dog to explore safely.
The dog needs to be trained to obey simple commands.
The dog owner must always be available to intervene as necessary.
Come to work with your heart open to goofiness and tenderness.
What benefits do pets bring to the work environment of an office?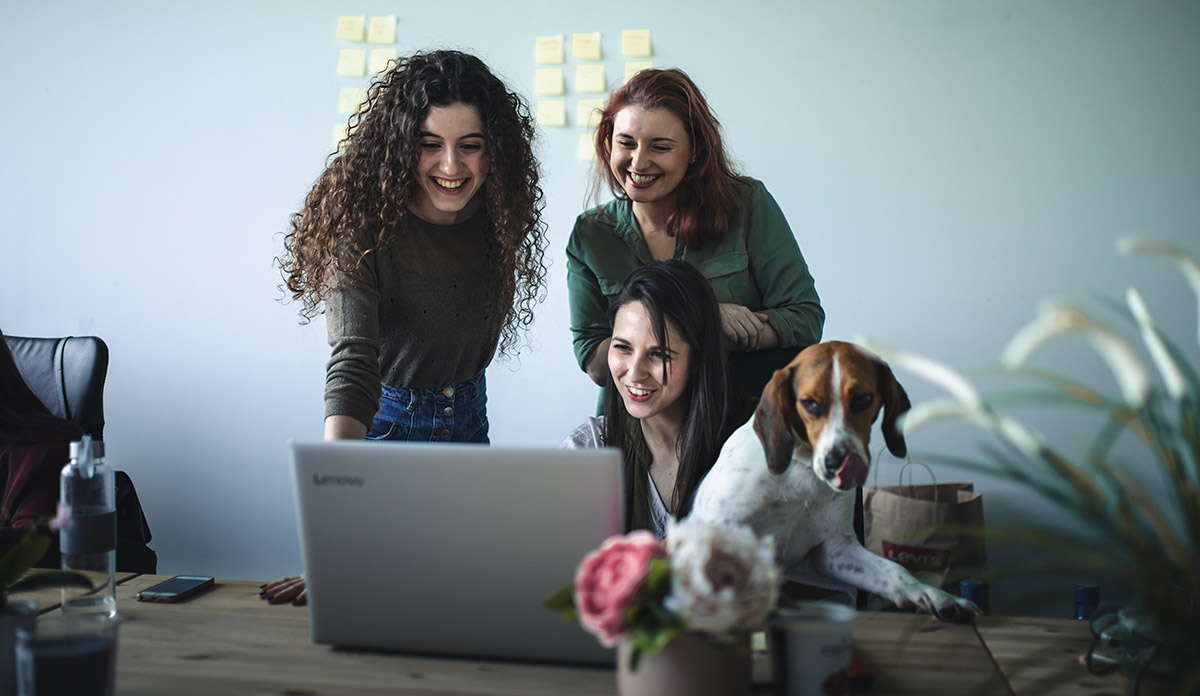 Above all, social connectedness. Pets trigger conversations, they break the ice and make us laugh together. They have the power to join people who otherwise would not feel comfortable to hang out together, like when team members go take a walk outside to stroll the dog in the afternoon break.

In what other areas is the introduction of pets beneficial?
Pets can have a beneficial effect in reducing work-related stress by introducing moments of fun and cuddles in the middle of the workday. When we engage in these pro-social activities our bodies segregate hormones like oxytocin and serotonin, known to have an impact on the levels of stress and anxiety.  At the end of the day, pets act as inducers of calm and you end up having employees who report more happiness, fulfilment and a greater perception of work-life balance.
What are your challenges in terms of Corporate Social Responsibility in what affects people?
The place that work occupies in a person's life has been changing dramatically over the years. People long for a job that gives them a sense of purpose, a mission, and tools for them to evolve as professionals and human beings. They want to leave the office knowing that they learned something new and that their work impacted the world in a positive way. People also want to feel supported in this journey and that's where we can really make a difference, with initiatives that promote work-life balance and mental health. Our Pet Office policy responds to these challenges in a creative and light way.
To be part of your team, is it essential to have a pet? Are there attitudinal differences between people who have them or not?
At Barkyn, we all share a deep love for animal welfare and we're all very aligned with our mission to deliver health and happiness to pet families around the world. However, due to different life circumstances, not all people have the right conditions to own a pet and we respect that. So, it's not a requirement to have a pet to belong to Barkyn – we rather look for genuinely kind and empathic people who can understand the emotional experience of having a dog in their life.
A question that you have never been asked but that you would love to be asked, around people.
How can (self)compassion skills be key for business success.
Be yourself
What did you want to be when you were little? I wanted to be a writer. Words are still my greatest ally to tell a good story.
What is your favourite book? HR-wise, I recommend Chade-Meng Tan's Search Inside Yourself.
What is your biggest hobby? Genealogy.
For a holiday, do you prefer the beach or the mountains? I do love a walk in the forest.
What you value most in your day-to-day life is… The everyday moment where I realize that I have so much to be grateful for.
A phrase that defines you…Become who you are. I believe that I can always trigger the best in me to become better than what I am today. And, at the same time, my best self is already part of me right now. Makes sense? 🙂
In the morning you are not a person until… I see my baby's smile.
If you had to put on music, you would choose a song by… One can never go wrong with a Jeff Buckley song.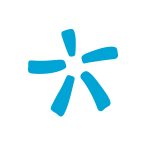 People First es un espacio de inspiración donde compartimos contenidos con un eje común: las personas. Desde distintas ópticas y sectores, abordamos varios temas, tendencias y noticias de interés humano.