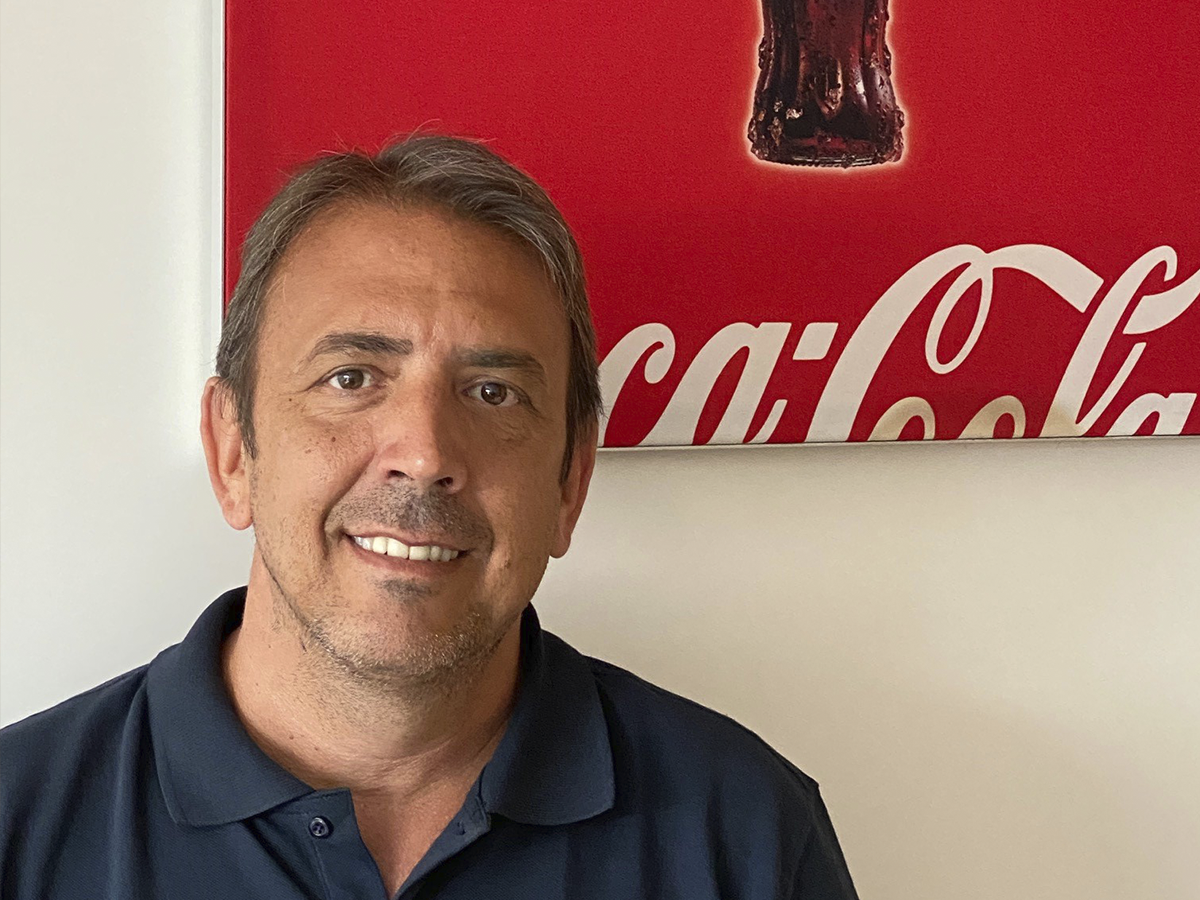 Xavier Aliaga (Equatorial Bottling Coca-cola): "It is possible to bottle up happiness"
Xavier Aliaga is the Director of Human Resources and Internal Communication at Equatorial Bottling Coca-cola, company that is responsible for bottling beverages that currently has more than 3,000 employees in 13 countries in Africa for more than 20 years. The company demonstrates its obligation to the development of the African continent by carrying out projects aimed at improving education, health, access to drinking water and the sustainability of Africa.
From the beginning, you set your goal to bottle happiness in Africa. How does this translate into practice? Is it possible to bottle up happiness? 
Working on a continent like Africa is something extraordinary. We operate in two very different parts of Africa: in the north and in sub-Saharan Africa, mainly in the west of the continent. Africans are very grateful and when they see that there are companies like ours, which not only pursue business but help them to develop, they show it by opening the doors of their homes with humility and happiness. For more than 20 years, Coca-Cola has been part of your life and the red color of our brand is part of your daily life. Yes, it is possible to bottle up happiness! And most importantly, to make it reach every part where there are people who need to feel it!
What is the common denominator in a company where diversity is part of your DNA?
The core of our mission in Africa is to have passion for what we do. Passion allows us to be respectful with the variety of cultures we live with, constantly learn from each other and above all, it allows us to grow as people and professionals!
How do you help the people who work with you and who live in unstable territories, marked by poverty and environmental problems? What kind of CSR initiatives do you carry out to help the countries where you are present?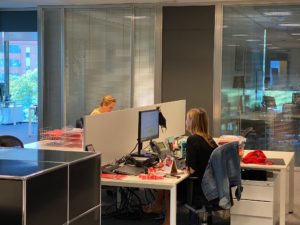 The Africa we know is a region that endure great imbalances in such critical and vital aspects as health, schooling and infrastructure. Every year we launch humanitarian actions with other companies that also feel the need to help the continent. We collaborate in providing the logistical and economic means for people to have a better quality of life: access to drinking water, construction of schools, agreements with local universities…
What rule do you take into account when deciding the social and sustainable projects in which you are involved?
Together with the Africa Foundation of the Coca-Cola company, we identified the actions that are priorities for the development of the countries. For example, in 2014 we turned to logistical assistance for the management of the Ebola outbreak in countries such as Liberia, Sierra Leone and Guinea Conakry. Unfortunately, every year there are events that require humanitarian aid and this gives meaning to our principles and culture.
How has it affected the situation we have experienced in your team?
The situation we have experienced has been extraordinary in both senses of the word. I believe that humanity was not prepared for such an aggressive impact as the current virus has been. Our teams have experienced this in a very different way. On the one hand, resignation to a situation that no one in the world could have imagined and, on the other hand, the hope that it would pass as soon as possible. The company has tried to be very near to the people. During the months of the crisis, the priority of our company has been, without a doubt, the safety and health of our people.
How do you manage to spread positivity among the people who are part of a team?
There are no magic tricks 😊 I think it is a mixture of two ingredients: communication and transparency. And the result has been a high degree of commitment. Every day we have launched communications that have enabled people to feel valued. I would like to emphasize the importance that the digital evolution has had in our company. With the geographical dispersion we have, you can imagine the complexity of distance management. Thanks to technology, meetings and encounters between people from different countries have been carried out naturally. It has been a great learning for the future.
How do you deal with the changes that this new situation implies?
In a very positive way. It is true that we have very different realities, but I believe that the path is already marked out and teleworking will be part of our organisational model. In the near future we will no longer talk about face-to-face or distance work. We will talk about work, no matter where or when. We must be able to break with the famous phrase: "this is how it was done…". The crisis we have experienced opens up a world of new opportunities for us in every sense: business opportunities, reconciling our lives, redefining how we want to manage our teams (flexibility, commitment, trust…)
Is it easier to manage change in a team as diverse as yours?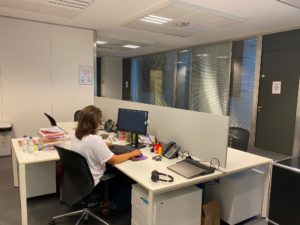 There is nothing complex or simple in life. We are the humans who like to make complex what is simple and vice versa. We may have the technological means, optimize the organizational model… but, in the end, the management of change is caused by people. That is why we have launched a "change management" initiative that involves the entire organization and will help us minimize the complexity of the changes we face.
What do you value most about managing people in a company that operates in 13 African countries?
In my modest opinion, I highly value respect, transparency and teamwork. For me they are the pillars on which I base a high performance team, understanding performance as the motivation of people and their commitment.
And what surprised you most when you started working on the African continent?
A lot of things! The human wealth of Africa and the need to help them in their most basic development. My first trip was to Guinea Conakry and I have to admit that I was very impressed to see that after a 4-hour flight I was in a country so different from what we are used to. It helped me to value life very much, as they showed me that with very little you can be happy.
You have been working at Equatorial Coca-Cola Botlling for over 9 years. What has been your greatest learning experience on a human level?
Getting to know people and cultures has enriched me a lot as a person. Africa has taught me to appreciate life even more, I have learned to give without expecting anything in return, it has taught me to order my priorities in life… In short, Africa is an example of life, happiness and love for the family!
Be yourself
What did you want to be when you were little? When I was very small I wanted to be a tennis player… but here I am.
What is your favourite book? War and Peace.
What TV series do you follow? Billions.
Which film would you recommend? Life is Beautiful (example of values).
What is your biggest hobby? The sea
And your greatest virtue? I think I am generous and persistent
For a holiday, do you prefer the beach or the mountains? Beach
What do you have to learn? I think I must learn to accept that things are not always the way you want… Life has shown me that it happens very quickly and you have to learn to "respect" it.
What you value most in your day-to-day life is… getting up in the morning and giving thanks for enjoying one more day in this wonderful world.
A phrase that defines you… I am a person of action. I define myself by what I do and not by what I say.
What is your favorite gastronomic dish? Battered artichokes, especially the ones my grandmother made!
In the morning you are not a person until… the alarm clock stops ringing! I love getting up early and enjoying life.
If you had to put on music, you would choose a song by… Josh Groban
A city that for you is captivating. Sorry, but I must say Barcelona!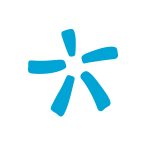 People First es un espacio de inspiración donde compartimos contenidos con un eje común: las personas. Desde distintas ópticas y sectores, abordamos varios temas, tendencias y noticias de interés humano.