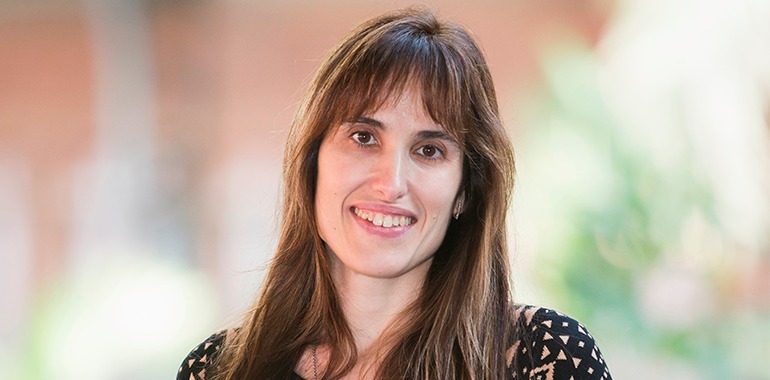 Rosa Domingo (Autogrill): "To offer a good experience to our clients, we have to provide happiness to our teams"
Rosa Domingo is Head of HR and Quality and president of the Internal Control Body at Autogrill, company in which she has been working for more than 20 years. With a professional career dedicated to human resources and the recruitment and development of talent, Rosa details the actions related to the management of people that they carry out at Autogrill, a company that has more than 50,000 workers internationally.
On your website you ensure that you work day-to-day to offer the ideal job to people, how is this achieved and what are the benefits that are most attractive to the candidates?
Through our platform, we ask candidates what their interests are, what time availability they have, what is the place where they prefer to work … Depending on their preferences, we see which candidates fit the vacancies that arise, we contact them, we quote them for a final personal interview and we explain what the job is and the lines of development of the company. Each vacancy has a circumstance, but if a person conforms to our values, they always have the possibility of joining the company.
As for benefits, what most attracts them most is the multinational environment, the established processes we have and the company culture. We invest a lot in the training of middle managers, those people who come into contact with our base team, who in the end is the one who is in contact with our client, so that they know how to communicate with them and how to lead them. In fact, many people who have worked with us, if for some reason they have left, have claimed to return as soon as there is a vacancy.
Autogrill has very defined values ​​that make clear the profile that fits your team. You are looking for passionate, open, proactive, trustworthy and practical people. How do you detect these qualities in the selection process?
The recruitment platform that we have for points of sale, which is where most of the hiring is located, has a test in a gamified environment that allows us to know what the adjustment to our values is. We also have a customer service test, based on our competencies. The two tests are very short and contain images, which is a pleasant experience and does not give the impression of doing a test. However, it allows us to know at what level of adjustment each person is to our values. And the one that comes closest to them is the one we hire. Based on these results, we build on the candidate's strengths in joining the company and adjust those that are not at a correct level.
In your company, you focus particularly on employees, which adds value to people and to the company. With a staff of 1,000 workers in Spain, how do you manage to focus in a particular way on each person?
We have an employee portal, so that communications for professional purposes can be directed to the individual email of each person. At each point of sale, we also have WhatsApp groups that we use to communicate new projects and initiatives at the service of each person in case they want to join or support them and to publicize everything we do. We rely heavily on technology as it allows us to communicate to everyone and gives us more speed than doing it through meetings.
Moreover, we have a platform where employees share what happens to them, what they do not think is correct and where they highlight the work of colleagues. Through this platform, direct communication with them begins. What we attempt is to use technology to get closer to the last person on our team. Our staff is made up of 1,000 people, and we do have more meetings with the middle management team, but through digital tools we can reach all people quickly, because if not the initiatives do not reach the entire team.
On this platform some colleagues can highlight the work of others. How do they do it?
We do it through a website called Open Line and it can be used to reward a colleague for doing something well or to report something that is considered not being done correctly. This is one of the platforms that we have to recognize a job well done and we are also working with GuudJob, an application that not only allows customers to highlight that a person from our team is doing well in terms of customer service, but that we also use it for internal recognition. At the end of the year, we draw a scale of the people who have been most valued by colleagues and at the national convention we give them recognition.
In 2014 you launched the Academy program, an international training project to develop the skills of employees, with tailored courses for each person. How do you manage this platform and what assessment do you perform?
This is an international platform for the central team with competency courses, in English and online. There is also a small part of attendance-based courses when a need is detected in the performance evaluation. Then there is a specific part of each country. In Spain we have designed a training itinerary for each of the jobs. When a person starts working, the data is entered into the human resources system and a user is automatically created for this platform. And for those people who are casual workers we have a temporary platform, where they can take all the courses that are mandatory for belonging to the hospitality industry, in addition to the Welcome course.
The geographical dispersion we have allows us to make training more universal. Without a platform like this, training at all points of sale would be unfeasible. On the other hand, we universalize and give access to all people to take a course they thought they might need and autonomy so that they can do it better and where they want to do it.
How do you detect the talent of each employee in order to develop it?
We rely on two main tools. One would be the annual performance evaluation, which we also perform using digital tools to collect information on areas of strength, areas for improvement, etc. They are a support for later the interview that we carry out and allow us to have automated information on what are the areas of development and strength of each person. We also have digital assessment tools with which we evaluate the potential of people and contrast it with the vacancies we have in command positions. Depending on the gap it can make, an individualized training and growth plan is designed. The digital assessment we have to detect talent and the people who can promote to positions of greater responsibility consists of a game. It is a video game, in a gamified environment, which is scientifically validated by prestigious universities. The candidates tell us that they do not feel evaluated and have a great time doing the assessment.
Do you think that this type of evaluation in which games are used implies greater effectiveness?
Yes, in fact, we have also used it in learning complicated topics to memorize such as the meanings of values ​​or customer service. It is a gamified environment for games and competition. Our teams learn in a fun way and feel no pressure. They are much more active, learn faster and, in addition, we create multidisciplinary central and point of sale teams, allowing us to establish a team spirit.
Some time ago, you recorded with the team a corporate song called "Sabor, Pasión", which highlights the company's commitment and bond with customers. How did the initiative, the team or "management" come about? How was the experience and how was it received by the team?
We recorded it two years ago at a convention, an event where we had people from all the company's jobs. This initiative was very much in line with the continuity of our values, identification with the company and we saw it as an opportunity. In addition to having a great time, we discovered singers and talent within the company. Afterwards, team initiatives were carried out in which the song was featured because it conveys the values ​​and the essence of what we want to communicate at our points of sale.
It was very well received by the team and in our work centers we have instilled the lyrics. Later we did a contest between the points of sale to see who knew the lyrics best. The teams had a lot of fun and we created a different challenge.
You also have the Imagination Office, from where you carry out activities so that the team gets to know each other better and increases happiness at work. What are the results of this type of initiative?
This is the fourth year and through the spirit of the Imagination Office we carry out events that arise from each of the people and seek to create fun environments such as the birthday celebration or even that a person has decided to leave the company because they have found a new project. We also do other celebrations, for example, when a gift arrives at the offices, an extraordinary meeting is called to be enjoyed together in the coffee room; on health day, perhaps the Department of Prevention or Human Resources invites all colleagues to an apple; we celebrate long weekends or Easter, we invite "torrijas" and we share about 15 or 20 minutes all together, celebrating a special occasion.
And how do you measure "happiness" in the workplace?
We have always had the philosophy that, to offer a good experience to our clients, we have to bring happiness to our teams, who are, ultimately, our ambassadors. Hand in hand with Great Place to Work, we carried out a project that consisted of analysing the daily experience of our employees when they were in contact with our customers. We carried it out at two pilot points of sale and a series of elements emerged that in the daily life of our workers allowed them to better serve customers because they felt better, safer and happier. And this year in the Great Place To Work questionnaire we included the questions related to the moments that they considered important, such as the entrance to the company, the daily briefing, that their point of sale manager recognizes the job well done or that when there is a family need they can adjust the shifts. This survey was performed by the entire company and we have the results of each of the points of sale and of the Headquarters, which allows us to know which areas we must improve to provide a better experience for each of our teams and achieve greater happiness.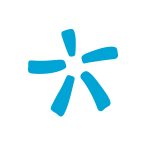 People First es un espacio de inspiración donde compartimos contenidos con un eje común: las personas. Desde distintas ópticas y sectores, abordamos varios temas, tendencias y noticias de interés humano.