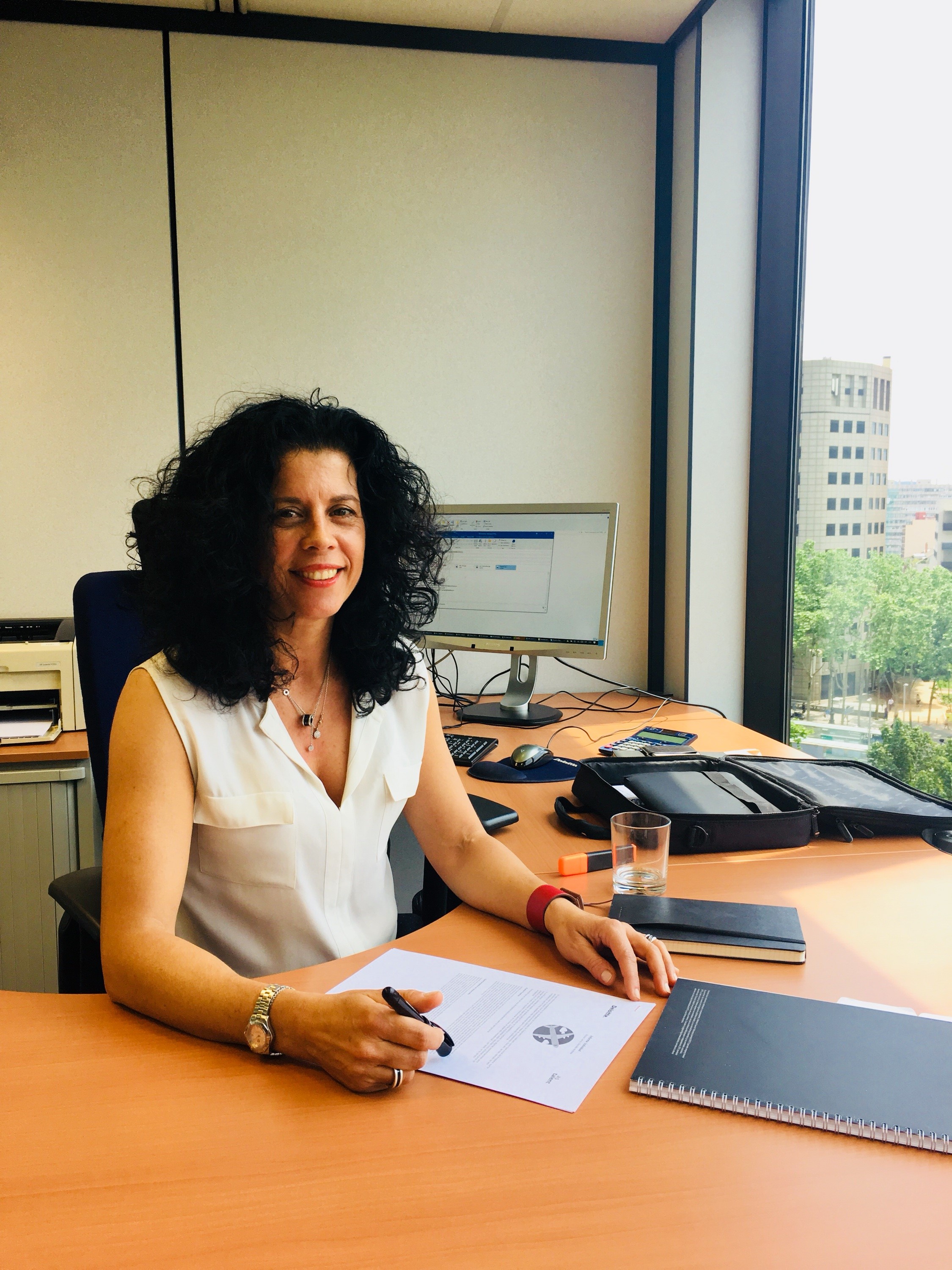 Deloitte: "We value people based on the potential we think they have, not on experience or age"
With more than 8,000 employees nationwide and 270,000 internationally, Deloitte is the leading strategy and operations consultancy in Spain, considered one of the best companies in our country to work for.
The company offers services such as Auditing, Consulting, Risks, Fiscal and Legal and Advice on Corporate Transactions and makes a clear commitment to its human capital.
Maite Poyos is HR Director at Deloitte and in this interview, she highlights the reasons why employees want to continue working in the company.
Even though in your sector workers usually start from scratch and continue to rise, you have some collaborative rooms that represent the loss of an office or a hierarchical position. To what extent have you modified your compensation, benefits or management policy, of what type of hierarchy or level?
Collaborative rooms have allowed us to change work habits, moving to environments that facilitate sharing information, collaborating on different projects and participating in multidisciplinary initiatives. This has not implied any change in our professional career, which is based on meritocracy, on how each of us do and work. From our professionals we value what they know how to do and what potential they have and, based on this, we determine their responsibilities. Many of our professionals join Deloitte recently graduates, we train them and prepare them and help their development in the Firm. The idea is that each year they grow in roles and responsibilities. We value people based on how they are and the potential we think they have. And based on this, we give it responsibility and they grow professionally.
This growth in the organization itself provides our professionals with a deep and specialized knowledge of their work. When a professional joins us, we try that this knowledge of the sector was integrated by him and, sometimes, they have to go back a step in their professional career to later grow and consolidate. This leads us to very young people who have grown in the Firm have a very fast career, acquiring responsibilities and managing teams very quickly. Other professionals, who join mid-career, may need adaptation time and participate in teams in which their manager has fewer years of experience than they do.
In recent years, with business diversification and specialization, we have had the need to incorporate professionals who bring a wealth of experience in the new specializations that are emerging. In these cases, it is important that the responsibility that we give to these new professionals is aligned with their preparation and their potential, to facilitate their adaptation to the organization.
We try to ensure that the level of responsibility and that of compensation are aligned. Therefore, career, responsibility and compensation go hand in hand throughout the professional career.

You have to adapt to the change in the market. Is training in these career plans offered by Deloitte?
At Deloitte we believe in training as one of the basics in the development of people. There are training plans by business lines and categories. First of all, we have the "core" courses, which are those that all of us receive regardless of our line of business or function, since they are basic that any Deloitte professional must know and that depend on the level of responsibility of each professional. From here the courses are increasingly specialized by functions, experience, responsibilities, etc. Many of them are taught by other professionals of the Firm. Finally, we reach the maximum specialization that consists of accreditations that are taught by external organizations.
Collaborative rooms are very dynamic and less hierarchical spaces. How is this change achieved? Is it suitable for all departments, business areas that have an impact at the human capital level? Do you have a KPI?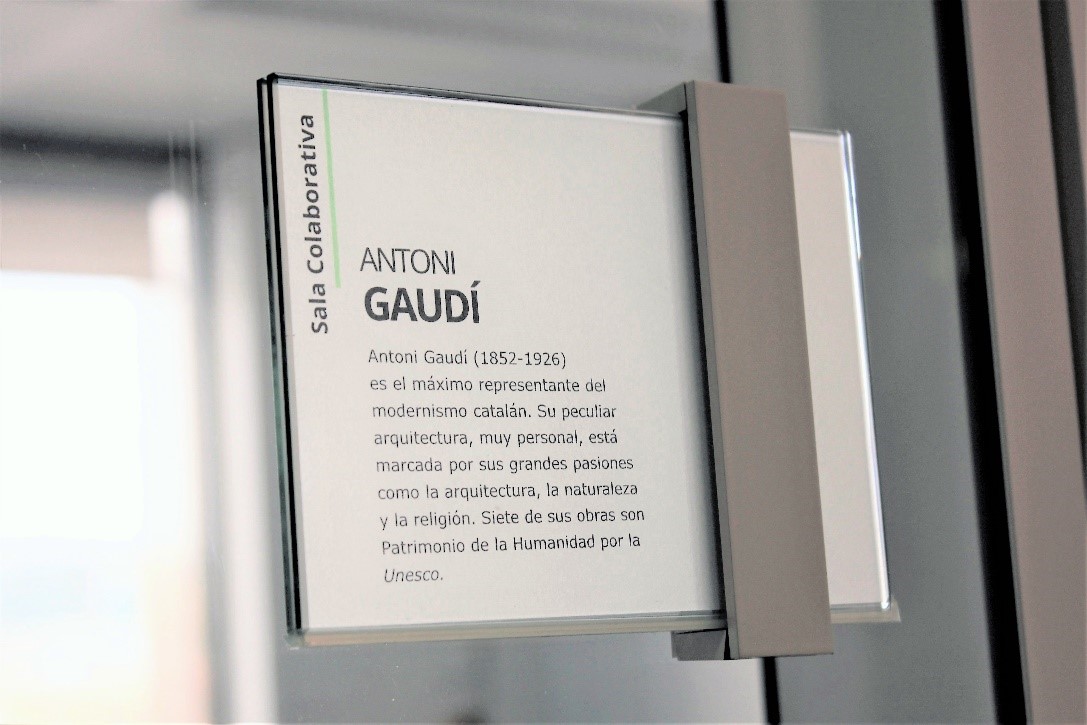 We wanted to take advantage of the changes in space to achieve a change in work habits, moving to a more collaborative, participatory environment that encourages innovation and work in multidisciplinary teams. To do this, we have established various dynamics and tools that allow these changes in habits, from which we measure their results periodically.
The first collaborative rooms were inaugurated in January of this year, so we are fully implementing changes in work habits. We have established some indicators, such as the level of occupation and release of the rooms, which will help us when measuring the impact we are achieving.
Deloitte is considered one of the best companies to work for in Spain and the first in your sector. What are the keys to achieve it? Why do people want to come work here?
We are a great organization, leader in our sector, with magnificent clients and with avant-garde projects. These are undoubtedly some of the reasons why people want to come to work. At Deloitte, growth and level of learning is exponential and you take on responsibilities very quickly. Training, both formal and that our professionals acquire every day by participating in many projects, very diverse and sharing experiences with other top-level professionals, is another element that attracts when it comes to wanting to come to work at Deloitte. However, one of the factors that most attracts people to come to work is that we are normal people who have a good time working together and growing and making grow our organization. The people who work at Deloitte are happy to be able to do it, we have great friends here. The average age is 28 years old and this leads to many activities being organized outside of work, such as skiing or paddle games, for example. We work intensively learning a lot and participating in innovative projects.
We are a great organization, but we are committed to micromanaging, both projects and talent. Our leaders manage both professional and personal groups and this allows people to feel comfortable working at Deloitte.

Is this micromanaging performed by an area leader or is it someone from Human Resources?
Both. The business area is responsible for management, but from human resources we help its development through knowledge of people and by providing the necessary tools to carry it out.
We are all close to our people and we are free to share concerns with whomever we deem necessary. Our professionals have reference people, in their line of business, in another line or in human resources to share. We always offer answers to the concerns of our professionals, either from the business line or from Human Resources.
What other measures do you have planned for the well-being of the team?
We are now working on a healthy business project, which involves having everything from healthy vending machines to wellness talks, courses, making it easier to go to the gym or yoga rooms. We have incorporated mindfullness sessions into some meetings. We also have a runners club and football and basketball teams. We offer accompaniment programs to people who change responsibility, we have mentors, tutors and internal coaches. For example, when a person joins he is assigned a buddy who is another professional with a little more experience, but very close, who will accompany you throughout the first months in more logistical or administrative aspects. Subsequently, with significant changes in responsibilities, we have mentoring programs for the younger ones, coaching to develop basic competencies or Mentoring for the most experienced people.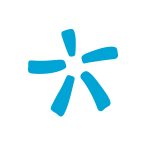 People First es un espacio de inspiración donde compartimos contenidos con un eje común: las personas. Desde distintas ópticas y sectores, abordamos varios temas, tendencias y noticias de interés humano.