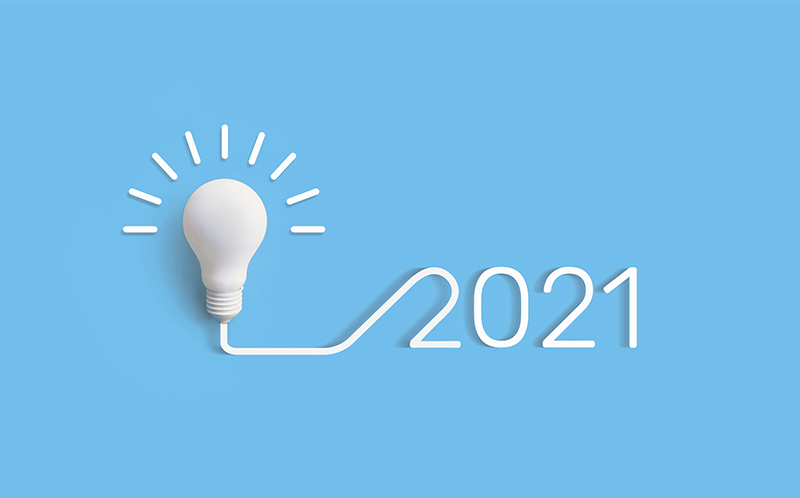 8 trends in people management in 2021
We've left a turbulent 2020 behind us and welcome 2021 with great optimism. Today we review some of the trends in human resources that will take hold throughout this year. The current situation has had a clear and resounding influence on the kinds of trends that are emerging in our field. Teleworking, social distancing and the fact that offices have been left empty have meant that technologies that were still to be incorporated into the daily lives of companies have become essential. Let's begin our journey through the trends in people management in 2021:
Working in the cloud
Are you one of the people who work with shared files via the cloud? Working in cloud environments greatly facilitates the mobility of the HR team and allows access to files and tools regardless of their location. To put it simply, the cloud is a set of remote servers that host the information and data that we find on the internet. With it, we can gain remote access to all the features managed by human resources. This technology, which is already being implemented in most companies in the sector, means the concept of working on site or face to face can be put to one side. A concept that will gradually become obsolete.
Remote leadership
Going back to the concept of on-site and face-to-face, remote leadership will also increasingly take over from physical leadership. But how can a person be a good leader remotely? This kind of leadership will have to adapt to the "new normal" and advocate different characteristics. Advanced knowledge of virtual tools, trust in the team, full transparency, streamlined replies and clear expectations and orders are some of the chief features that a remote leader must promote to ensure the involvement of his or her team and employees.
Consolidation of employee branding
A happy and motivated worker is a productive worker who's involved and committed to the company. Employee branding is an excellent resource that enables companies to communicate their culture and values through their employees, who become brand ambassadors in a natural and voluntary manner, thus facilitating the attraction of the talent best suited to each organisation. The distancing that we're seeing during the pandemic is leading to increased use of social media, which is where your workers can play a vital role. They'll share the company's messages and campaigns and, above all, speak positively about their working environment, thus leading to extra credibility and trust on the user's part. Speaking well about yourself isn't the same as someone else doing so. Does your company include employee branding in its communication and talent attraction strategy?
Digital onboarding
Companies' induction processes are highly important moments for their workers. An effective adaptation process to ensure that their employees don't feel out of place and understand the processes and obligations of their positions can make the difference between success or failure. In the current reality, these processes have migrated to the digital sphere and the on-site processes that were in place until now have been abandoned. Techniques such as gamification with specialised tools and apps, checklists and the online availability of documents and the necessary materials are some of the measures to ensure successful digital onboarding. The key is to create a rewarding and enriching experience for the workers and make them feel comfortable and safe.
Big Data
Big Data is here to stay. In fact, it's nothing new. The management and analysis of large amounts of data enables companies to better understand their environment and understand themselves better. Thus, Big Data allows us to improve our people management by understanding the state of the team, optimising talent selection and evaluating our employees' performance and productivity. Big Data is still a developing technology, but it promises to offer a wide range of solutions and information in the very near future.
Workers' emotional well-being
The last year has been a period of great stress and exhaustion throughout all the tiers of the company and the emotional pressure caused by the pandemic has forced us to bring out the very best in ourselves and overcome it. While it's true that taking care of the emotional well-being of our employees was already a growing trend, it has become much stronger and more important with the current situation. Practices such as mindfulness, emotion control workshops and talks on stress management will become much more common and necessary.
Collaborative social networks
Collaborative networks are environments made up of people who share an online space in which they strive to achieve a common goal. They do so by exchanging ideas and information. The mandatory distancing has led to an increase in these types of synergies. Collaborative work stimulates aspects such as creativity, transparency during work and honesty. It's a way of replacing physical group work that's suited to the new times. It's highly likely that these ways of working will expand and evolve to offer more and more features and options to optimise the collaborative social networks, which are only just beginning to take off.
Encouraging in-house career development
Another trend that we'll see in 2021 is upskilling, or the professional upgrading of employees. Companies will increasingly implement processes to stimulate training within the team. Ensuring that committed and motivated workers learn new knowledge that they can use in their tasks is a very positive factor, not only in terms of having a workforce with more services and capabilities, but also for the workers' morale and spirit. Feeling that one is an important part of the group and seeing how one grows professionally.
These are some of the trends in HR that we're already witnessing and their implementation is sure to increase considerably as the months go by. You're sure to have a new trend in mind, so don't hesitate to tell us about it in the comments section.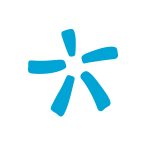 People First es un espacio de inspiración donde compartimos contenidos con un eje común: las personas. Desde distintas ópticas y sectores, abordamos varios temas, tendencias y noticias de interés humano.